Introduction
The Master of Science Program has a regular duration of four semesters. During the first semester, all students take the compulsory modules and courses and concentrate on the fundamentals of mechanics, statics and dynamics, numerical methods, discretization methods and scientific programming.
All modules not only provide an extensive introduction, but also a deep knowledge of the most important areas in the field of Computational Mechanics of Materials and Structures.
During the second and third semesters, electives can be chosen from a large variety of modules. In order to establish an international interaction and to make the students familiar ongoing research areas, further talks on advanced topics of computational mechanics are given in the Summer School by internationally recognized experts.
The fourth semester is dedicated to the Master's Thesis. It is embedded into current scientific activities of the participating research groups. The structure of the program is schematically represented at the end of the text. In this picture LP is the german abbreviation for ECTS credits.
After successful completion of the programme (120 ECTS credits), students are awarded a Master of Science and will be entitled to continue to study towards a doctoral degree without having to meet additional academic requirements. Special Ph.D. programmes in this field are offered at the Universität Stuttgart.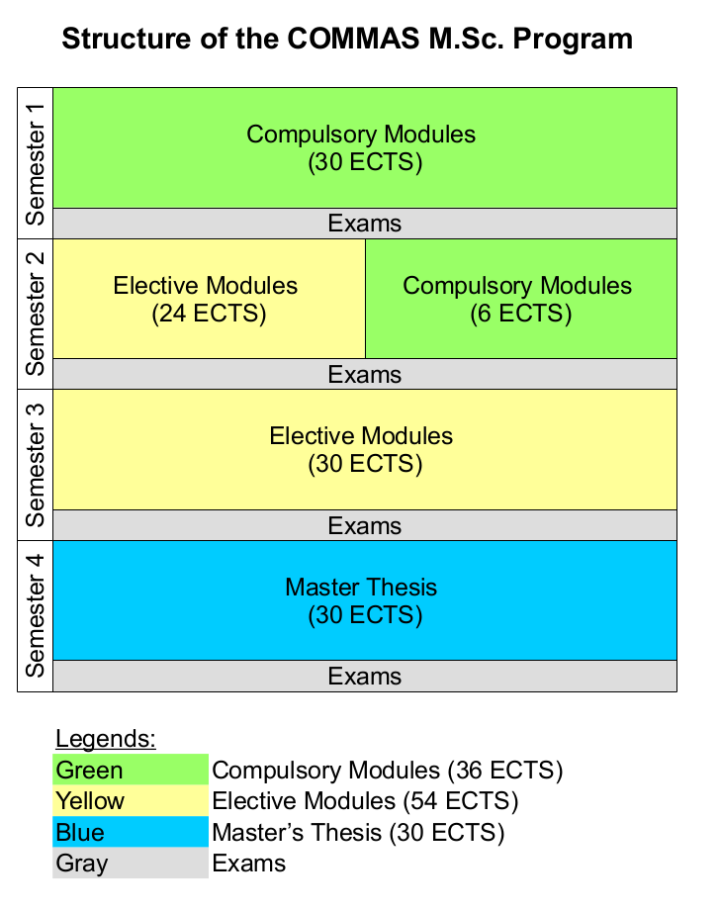 Links for further information about the modules